"It wasn't an election, it was a war, and we didn't lose it. " In the aftermath of the parliamentary elections in Georgia, Sunday 1er November, the opposition parties rejected the results of the poll and called for a demonstration at 4 p.m. in front of Parliament in Tbilisi.
According to still provisional results, the ruling Georgian Dream party, led by billionaire Bidzina Ivanishvili, won the elections with 48.5% of the vote against 45% in the opposition, dominated by the party of former President Mikheil Saakashvili, United National Movement.
Both claimed victory the day before, while the polls that came out of the polls gave contradictory results. That of the pro-government channel Imedi TV gave Georgian Dream 55% of the vote, while an estimate by Mtavari TV, supporting the opposition, gave the latter 52% of the vote.
Article reserved for our subscribers

Read also
In Georgia, the democratic issue at the heart of the legislative elections
According to the electoral commission, the turnout was around 56% despite the Covid-19 epidemic, against 51% during the 2016 legislative elections.
Nearly 130 violations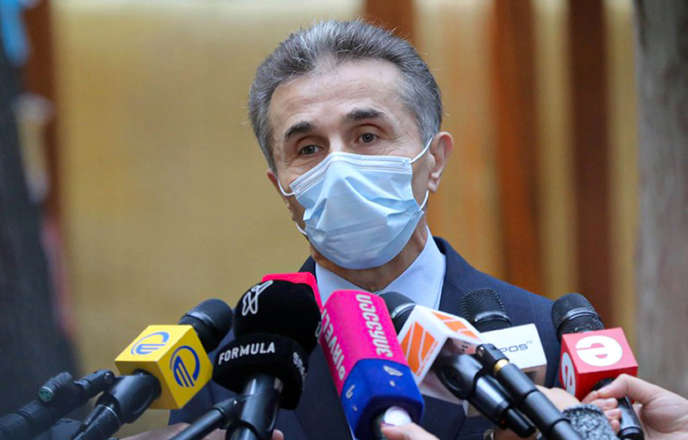 On television, Bidzina Ivanishvili, 64, was delighted to see her training "Winning the elections for the third time in a row" – a first for a party in power -, while his great rival in exile, Mikheïl Saakashvili, 52, announced a "Triumphant victory" of the opposition.
"The opposition parties must now form a government of national unity", said the former leader of the "rose revolution". Mikheil Saakashvili was speaking from Ukraine, where he now works for President Volodymyr Zelensky after an incredible political career. He accused Georgian Dream of "Massively falsify the election results" and announced a "Massive mobilization to defend the votes ". Unpublished fact, his formation united this year with several opposition groups in an attempt to oust Georgian Dream, in power since 2012.
Article reserved for our subscribers

Read also
In Georgia, Mikheïl Saakashvili steps in the door
Transparency International, which had deployed observers at polling stations, recorded nearly 130 violations. Clashes also broke out in several of them: local journalists were notably attacked and observers expelled. Thirty-one complaints were filed.
Georgia's stability threatened
Georgia, a small Caucasian country of 3.7 million inhabitants, is a rare democratic example among the former USSR republics, even if it is regularly shaken by anti-government protests. A post-election crisis could threaten its stability.
You have 49.57% of this article to read. The rest is for subscribers only.

www.lemonde.fr